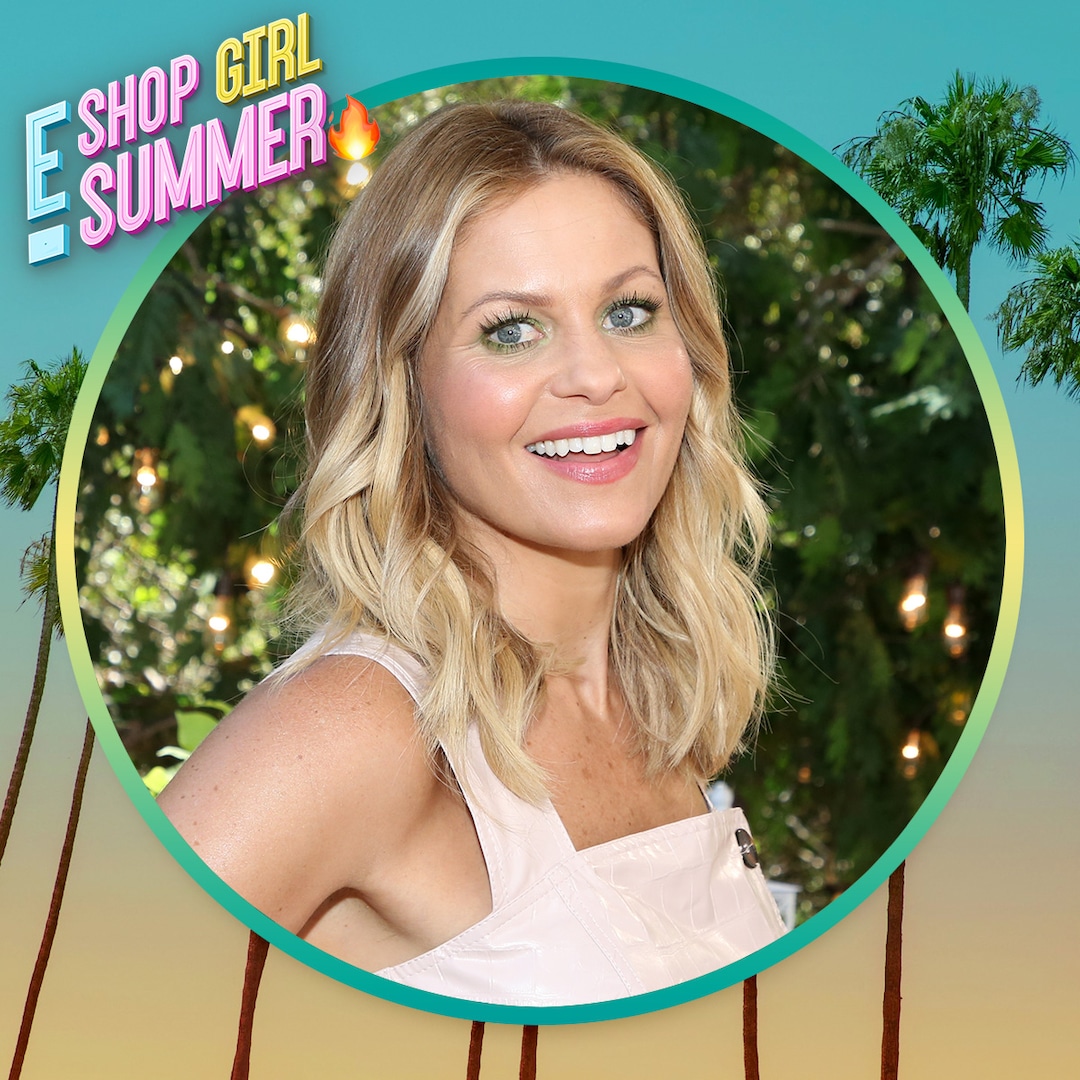 11. What person makes you laugh the most?
My husband, Val.
12. Favorite ice cream flavor?
Jeni's Brambleberry Crisp.
13. What is the one beauty product you keep repurchasing? And why? 
Dr. Lancer's The Method. I've been using it over 13 years. It's the foundation of my daily skincare routine. I know I'm aging pretty well because of it. It's the best. 
14. What's something from your childhood that you wish would be brought back (e.g. a specific style, accessory, TV show, etc)?
Full House. Again. We need another iteration like Fullest House… Because it's my FAVORITE job ever!! 
15. What city in the world best represents you?
Los Angeles!!! Born and raised… specifically Malibu. I'm a beach girl. I love the mountains and the ocean together and its west coast ease is all me. Casual, easy going, cool – but keep it classy. 
16. What's your favorite fast food/restaurant chain and why?
In-N-Out. Do I really need to explain? Hamburger with onions, animal-style fries and a chocolate milkshake. 
17. Be honest: Are you a Carrie, Miranda, Samantha or Charlotte?
I've never seen Sex and the City either.
18. What's one thing fans may be surprised to find in your home?
A walk in wine cellar? Maybe that's not a surprise. A garden in my backyard? A putting green? 
19. What is your favorite thing to do to unwind?
Watch TV. Netflix, Hulu, Amazon… I like to zone out on shows and movies. 
20. What is your favorite thing about summer?
Tank tops, cut off denim, bathing suits, the sand, the ocean, the pool, rrosé, BBQ's, friends, the sunshine, the heat, air dried hair, watermelon, peaches and cherries. 
Credit: www.eonline.com